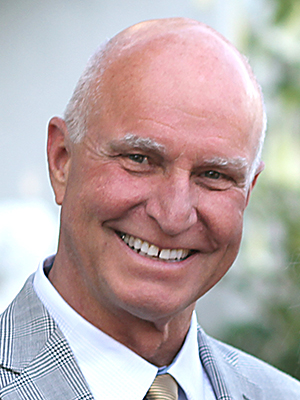 Gary Simpson
Owner and President
The Santa Barbara Home Improvement Center was founded by my father, Kenneth Simpson Jr. in 1967.
From the beginning his mission statement has been to offer the friendliest and most knowledgeable customer service along with the largest selection of top quality products all at the most competitive pricing possible.  While the store has grown much and changed a great deal over the last fifty years, that mission statement has not changed a bit.  We still strive to offer a huge array of products at competitive pricing while offering the best customer service to be found without exception.  Our very qualified sales team takes great pride in offering consistent friendly and sound advice to each and every customer.  We still answer our phones personally should you call with questions.  During a visit to our store you will most likely find many of our fine staff right away, and eager to assist you.
As your independent local ACE Hardware Store, we are part of the largest retailer owned buying group in the world, which affords us the ability to not only offer tremendous pricing on all our goods, but also offer our customers a phenomenal selection of over 45,000 great products throughout our store.  As a proud, independently owned ACE store we are part of a dealer owned cooperative and as such we are not run or overseen by Ace Corporate.
We endeavor to always be professional in every aspect of our business.  We are very proud of who we are, how we help you and what we do for our community.  We provide our clientele with the widest and best selection of goods at the most price sensitive retails possible.  We would like you to know that out of 4200 ACE stores throughout the United States, we are the second largest volume store with the greatest number of physical transactions year after year.  We are very proud of this fact!
We certainly look forward to meeting you and having the opportunity to exceed your expectations each and every time you shop our store.  Please let us know how we may help you with whatever project you are doing or for any need you may have.
Sincerely,
Gary Simpson,
Owner and President